EXPERIENCES

Enjoy Marunouchi in a Kimono (Kimono Rental & Dressing)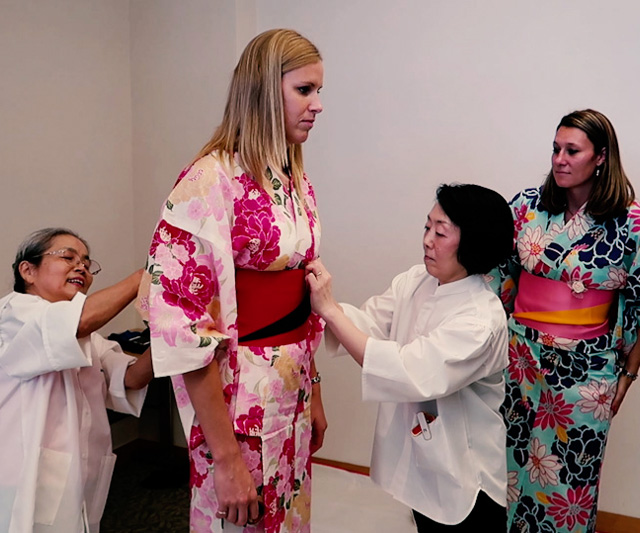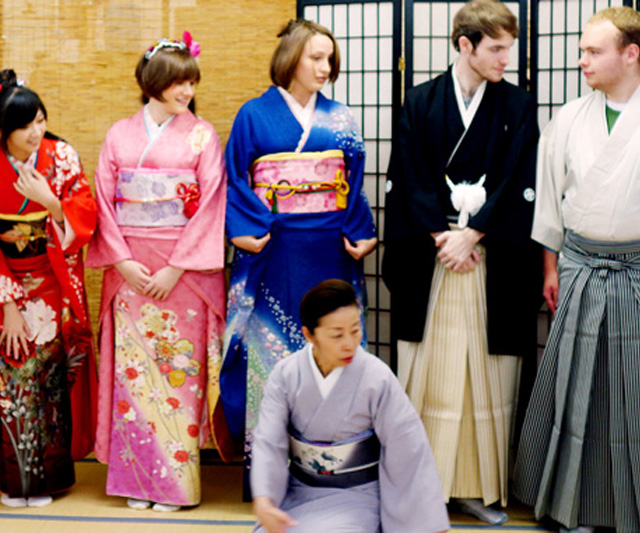 Overview
Delve deep into Marunouchi, exploring the history and culture while dressed in the vibrant and unique national costume of Japan.

Kimonos are renowned for their beauty and craftsmanship, and also for being notoriously difficult to wear properly. Choose your kimono from a wide array of colors, patterns and motifs (or Yukata, a lighter cotton version for summer months), alongside all accessories such as Zori sandals and Kinchaku bags, so there is no need to bring anything with you. A kimono professional will assist you in the dressing process. Men's kimonos are also available in a variety of patterns.

Enjoy dining, shopping, sightseeing, or simply a decadent photo-shoot with the stunning backdrop of Marunouchi .
Schedule
Daily (Dressing sessions every 30 minutes between 10:00~15:30)
① 10:00 ② 10:30 ③ 11:00 ④ 11:30 ⑤ 12:00 ⑥ 12:30
⑦ 13:00 ⑧ 13:30 ⑨ 14:00 ⑩ 14:30 ⑪ 15:00
※Please note Kimonos must be returned by 18:00
Budget
5,500JPY(tax included)/per person
Other
Please Note:
・ Dependent on the date of booking, the Kimono dressing may take place in a different building (Mitsubishi Building or Shin Marunouchi Building). You will be notified of the location after booking.
・We only offer Yukata during the Summer months between June to September. Guests dressing in Yukata during this period are welcome to take home their Yukata as a souvenir.
・In the case of Yukata dressing, guests are asked to bring a light colored T-shirt or tank top to wear under the Yukata.

Access
16
【英語】着物で過ごす丸の内(レンタル着物 & 着付け)
35.681517
139.764003
Marunouchi Building & surrounds

Marunouchi Bldg. 2-4-1 Marunouchi, Chiyoda Ward, Tokyo