SUSTAINABILITY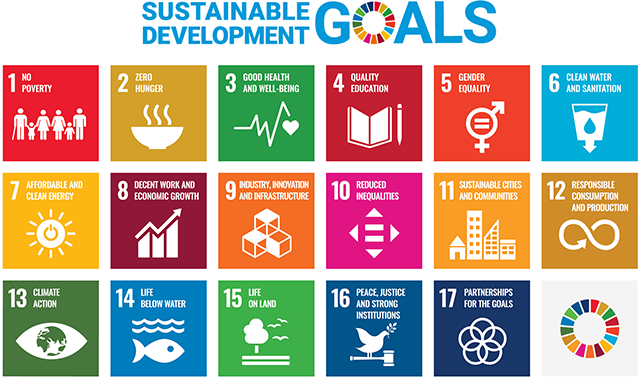 The Sustainable Development Goals (SDGs) were adopted at the 2015 UN General Assembly as a blueprint to achieve a better and more sustainable future for us all. These 17 goals and 169 targets to be achieved by 2030 are designed to create a future that strikes a balance between economic success, social equality, and environmental protection.

There is a growing interest in the SDGs in Japan, and many member companies of DMO Tokyo Marunouchi are working to promote the importance of sustainability as part of responsible business activity. We interviewed each of our members to learn more about their unique initiatives to support the global SDG effort.
Interview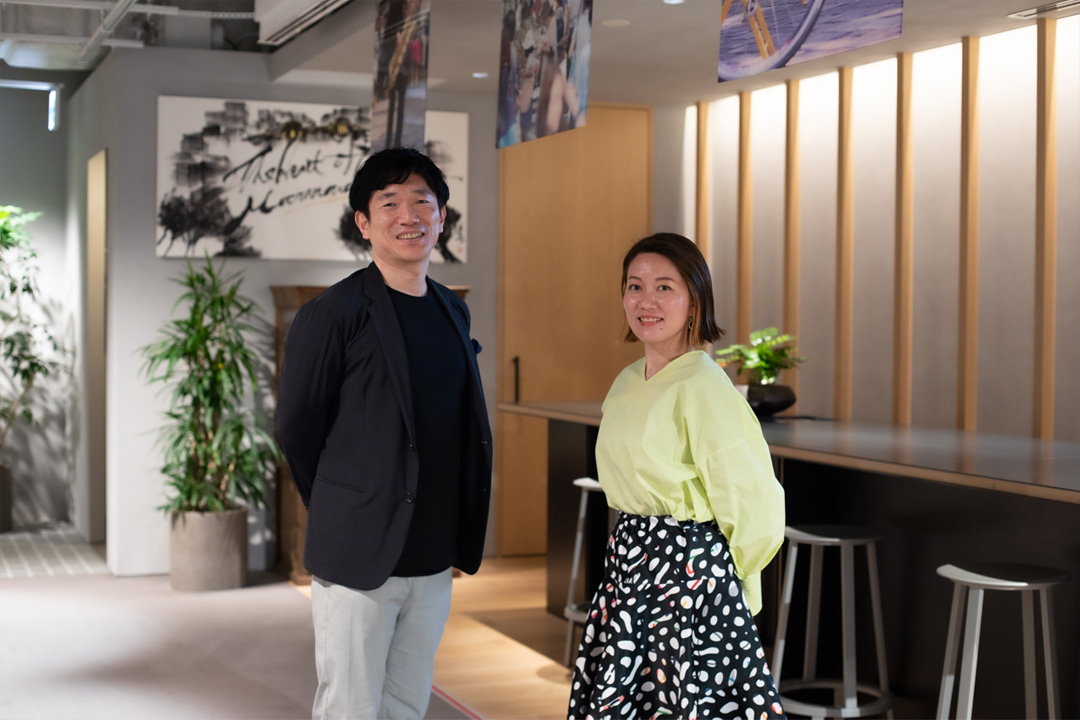 "Ligaretta" – An upcycling brand from Marunouchi
Linking the story of Marunouchi while reducing waste and recirculating materials
OMY*1 Area Management Association (known as "Ligare") is engaged in various activities themed on creating vibrancy, improving the environment, and building community while using local resources in the Marunouchi area. It also runs the office of DMO TOKYO Marunouchi, an organization working to attract urban area-wide MICE*2 to the Marunouchi area.
To commemorate 20 years since opening in 2002, Ligare launched "Ligaretta", an upcycling brand which remakes used banners and other street advertisements in Marunouchi area into consumer goods to circulate back to the area. We interviewed with key players about this unique project that are also linked with MICE.
*1 Otemachi, Marunouchi, and Yurakucho
*2 MICE - Meetings, Incentives, Conferences and Exhibitions/Events

Interview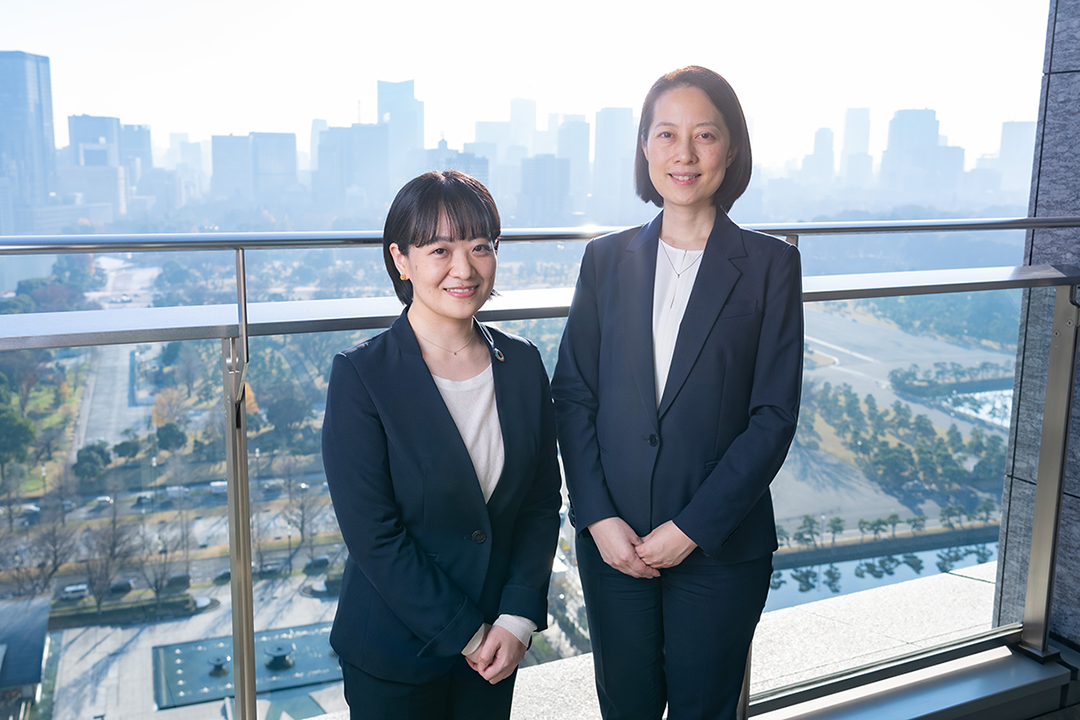 Nurturing people and harmoniously coexisting with nature and society.
Evolving into a hotel offering '
Omotenashi

(Japanese hospitality) for the future.'

Palace Hotel Tokyo has been focusing on harmoniously coexisting alongside nature and the local community through endeavors such as being the first in the hotel industry to promote turning food waste into fertilizer. Under the newly established sustainability concept of '

Omotenashi

for the future,' the company has strengthened the spread of these endeavors within its business and earned the Eco Mark Award 2021 Excellence Prize for company-wide initiatives. We spoke to two staff members from the Brand Management Office that leads the company's push for sustainability.

Interview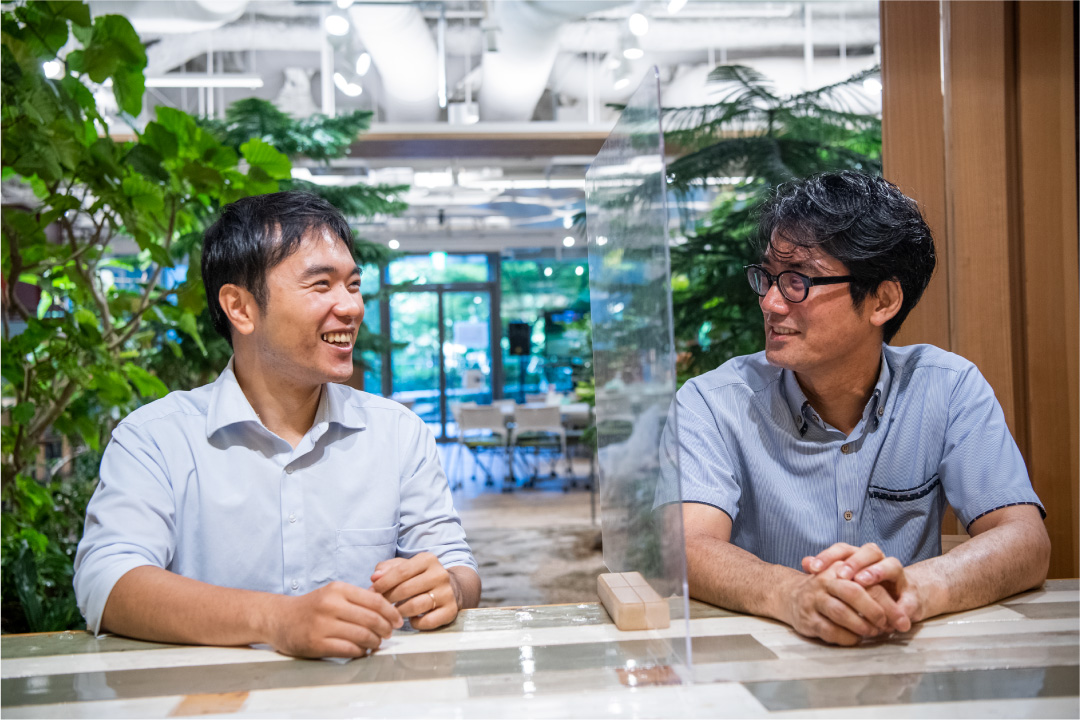 Urban development that shares the allure of greenery and passes on the abundant nature of Marunouchi to future generations
The proximity of the Marunouchi area (In this context, the term "Marunouchi" refers to "Otemachi, Marunouchi and Yurakucho") to the gardens of the Imperial Palace means it benefits from an abundance of nature. To pass on this flourishing environment to future generations and share the allure of greenery with more people, the comprehensive real estate developer, Mitsubishi Estate Co., Ltd. and the Ecozzeria Association, which tackles environmentally symbiotic urban development, are carrying out activities that leverage each of their strengths. Two persons key to these activities spoke about these endeavors at 3×3 Lab Future (Otemon Tower ENEOS Building), a unique venue run by the Ecozzeria Association.

Interview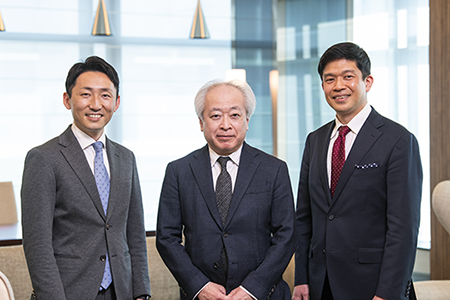 Sourcing electricity solely from renewable energy sources
Leading the district to create a sustainable environment
Tekko Building is a landmark in Tokyo's Marunouchi district that has developed hand-in-hand with the community over a period of more than 70 years. In January 2021, they switched their entire electricity supply to energy sourced from renewable resources. We talked about sustainability initiatives with the two staff members responsible for implementing the SDGs at Tekko Building Co., Ltd., which runs the Tekko Executive Lounge & Conference Rooms, and the general manager of Oakwood Premier Tokyo, which operates the serviced apartments within the building.

Interview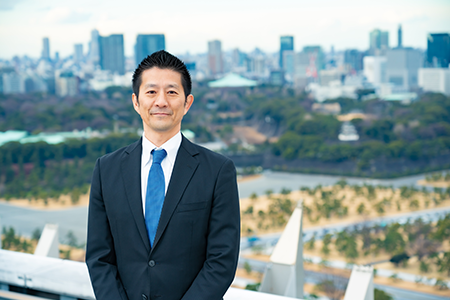 Striving to balance luxury and sustainability
Acquiring the first EarthCheck Certification in Japan
The Peninsula Hotels has designated sustainable luxury as the CSR theme and The Peninsula Tokyo, the hotel in Japan, has continued to work toward sustainable hotel operations since opening in 2007. It was the first in Japan's tourism industry to acquire Gold Certification from EarthCheck, an environmental management certification group. We spoke with Junjiro Yamashita, Director of Corporate Affairs, about various progressive initiatives.

Interview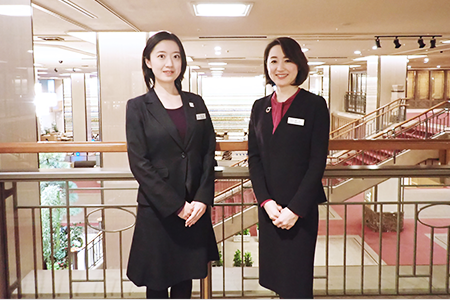 Layering innovation over tradition
Taking on the challenge of food sustainability
Imperial Hotel, Tokyo began life as Japan's guest house for visiting dignitaries more than 130 years ago. When they celebrated their 130th anniversary in 2020, they chose "More Imperial than ever," as their commemorative slogan to express the way they are constantly evolving on a foundation of tradition to lead the industry in food sustainability and environmental response. To find out more about their unique initiatives, we talked to innovators in both the restaurant department, which welcomes many customers through their doors on a daily basis, and the corporate sales department catering to MICE needs.